Property Management
We have worked closely with many Property Management Companies since our doors have opened. We respect the fact that we are working for both the Property Manager and the Property Owner, and we also respect the tenant. We work with all parties to get the job completed in a timely and cost effective manner.
We offer a preferred rate to licensed real estate property management companies who maintain an account with us. You'll have peace of mind for your Owners in knowing that they are receiving volume discounts. We also provide copies of all licenses and certificates of insurance upon request. As we know, it is important to your insurers and the owners that legally licensed contractors are doing the work.
---
Bucket Truck Services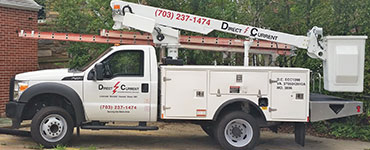 Bucket Truck servicing up to 35' high is available. Parking lot pole light servicing can now be done quicker, which means a savings in cost for you and less time for your clients to be "in the dark". We have stocked service bucket trucks with highly trained electricians to take care of your needs. There are many types of ballasts, bulbs, sockets and sensors that control your outdoor lighting. One light or 100, we service them all with the same professionalism.
Infrared Thermal Imaging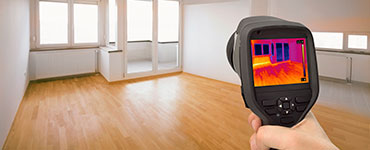 Infrared thermal imaging is ideal for troubleshooting electrical installations, electro-mechanical equipment, HVAC/R equipment and others. We perform preventative maintenance and problem determination on all types of switch gear and electrical panels throughout the year. If you have a problem we can solve it, but if you want us to catch the problem before it becomes one, we can do that as well. We can provide you with infrared and visual pictures of the problem areas if we find any.
Fire Alarm & Smoke Detection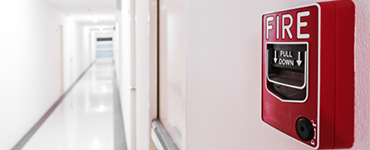 Stay up to date with an inspection of your fire alarm system. Certified electricians in fire alarm testing are available for you to have complete peace of mind knowing the fire alarm is working as designed. We also provide service and repair to existing systems. We can retrofit new replacements or whole new systems.